Toyota Hybrids, EVs and Fuel Cell Vehicles
The following Toyota vehicles are in the Toyota hybrid lineup at Toyota Santa Monica, including Toyota hybrid SUVs and the Toyota Mirai fuel-cell vehicle: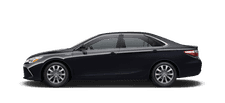 Camry Hybrid
$26,790 starting MSRP
42/38 est. mpg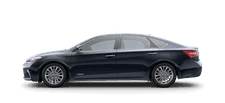 Avalon Hybrid
$37,300 starting MSRP
40/39 est. mpg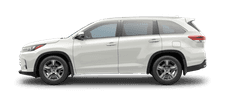 Highlander Hybrid
$36,270 starting MSRP
30/28 est. mpg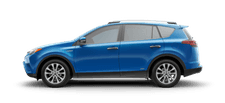 RAV4 Hybrid
$29,030 starting MSRP
34/30 est. mpg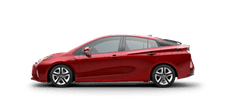 Prius
$23,475 starting MSRP
54/50 est. mpg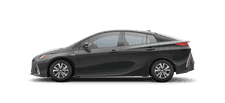 Prius Prime
$27,100 starting MSRP
54/133 est. mpg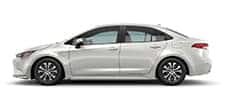 Corolla Hybrid
$24,129 starting MSRP
52/53 est. mpg
Toyota Mirai
$58,500 starting MSRP
67/67 est. mpge
Drive into the Future: The Toyota Mirai Fuel Cell Vehicle
The Classic Hybrid: Toyota Prius Models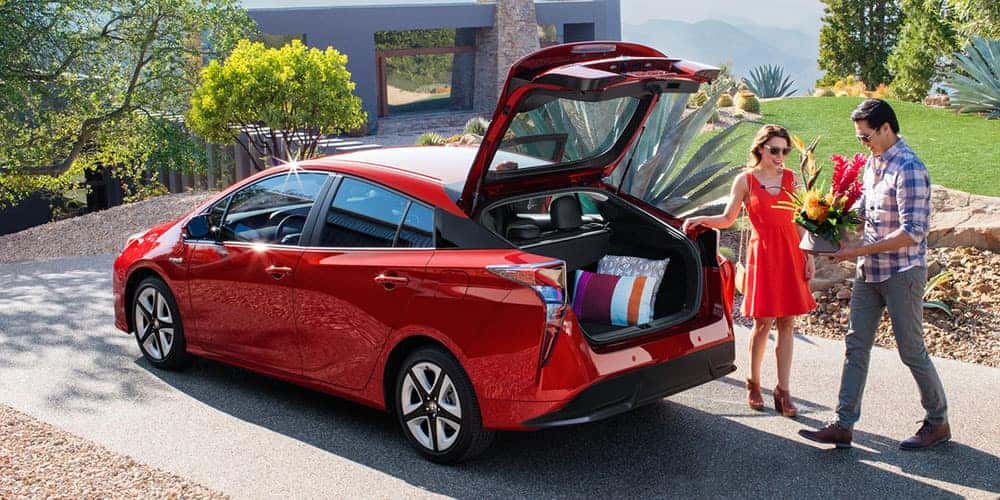 The Prius comes in a number of trims and configurations. Currently, there are two Prius hybrids available in Santa Monica — including the classic Prius model and the Prius Prime. Learn more about the
latest Toyota Prius model
, and keep an eye out for updates on the release date of the 2020 Toyota Prius at our blog.
Save Money with a Toyota Hybrid, EV, or FCV
When you drive a Toyota hybrid or FCV, you're not just helping keep our air cleaner, you're also saving money at the pump. Get behind the wheel of a Toyota Prius with 54 mpg city to help your dollar at the pump go further. Or, choose a Toyota Mirai to get an even better
67 mpge city and highway
that uses
surprisingly cheap hydrogen fuel
. Regular trips from Venice to Playa Vista get pricey if you drive a vehicle that gets less MPG. Step inside a Toyota hybrid or the Toyota Mirai to give your monthly gas budget a break.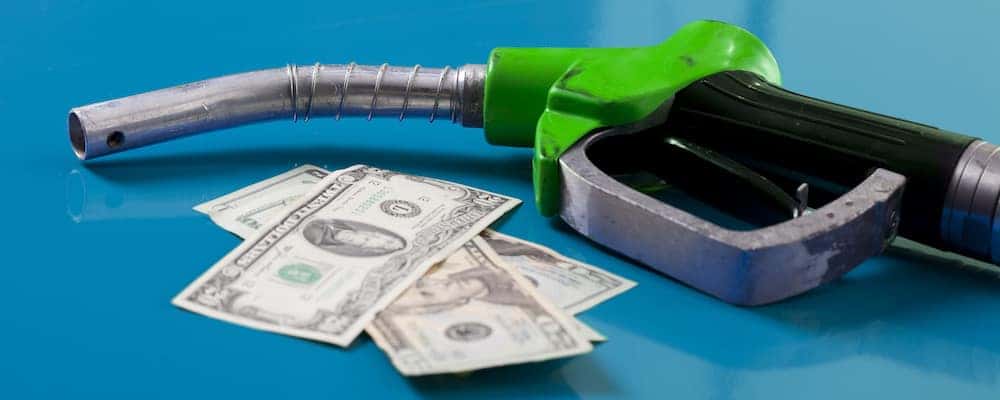 Learn More About Toyota Hybrids and FCV at Toyota Santa Monica
Want to learn more about Toyota's hybrid lineup or the Toyota Mirai? Visit us today at Toyota Santa Monica to see each of these vehicles in person. Whether you're interested in the Prius lineup, the Toyota Mirai cost, or a hybrid version of your favorite classic Toyota like the Camry, contact us today.
LAcarGUY is the Leader in Hybrids
LAcarGUY dealerships like Toyota Santa Monica lead others in our commitment to both environmental initiatives and hybrid, EV, and FCV vehicles. We're proud to be a part of LAcarGUY's environmental commitment. We've worked hard to increase the presence of hybrids and fuel cell vehicles like the Mirai in Los Angeles, and we also contribute to green charities and causes, just like all LAcarGUY dealerships.
At our dealership near Venice, we work with Heal the Bay and Global Green to keep our beautiful beachside community clean. Moreover, the LAcarGUY dealership group has received honors at the Environmental Media Association gala for its commitment to eco-friendly causes and vehicles. Trust Toyota Santa Monica and all LAcarGUY dealerships as your source for hybrid vehicles and the Toyota Mirai fuel cell vehicle in the greater Palms area.